VIRTUAL EXPO 22nd SEPTEMBER TO 30th SEPTEMBER 2023
Millet Edition & Food Products Expo 2023
Vibrant Tamilnadu is an Agro Food Products International Exhibition organized at Madurai in the years 2018 and 2019 by TN Chamber Foundation. This year we are organising 3rd Edition of VIBRANT TAMILNADU with focus on Millets and its value added products, celebrating the International Year of Millets.
It is planned to conduct as a HYBRID B to B EXPO – both Physical and Virtual. India is a Global Food Bowl. Indian Agro Food & Millets and their value added products have a global demand. Our Expo is a golden opportunity to introduce your products to the domestic and international markets.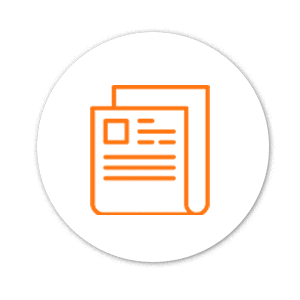 Stalls From Various Food Industry and Agri Products
Delegates From Various International Destinations
Domestic Visitors From Across India
Countries Signed MoU & Trade Agreements
AGRO FOOD PRODUCTS
Cereals & Pulses and its products
Oil seeds & Edible oil
Proso Millet
Finger Millet
Milk and Milk products
Spices and Condiments
Soft drinks and Beverages
Ethnic and Organic Foods
Vegetables and Fresh Fruits
Coconut products
Fruit pulp and Juices
Moringa, Palmyra and Sugarcane products
Pickles
Sago products
Madurai Gastronomy foods etc., etc.,
MILLETS
Barnyard Millet
Little Millet
Kodo Millet
Pearl Millet
Foxtail Millet
Sorghum
Amaranth Millet
Buck Wheat Millet and its value added product
Exhibitors Registration Form
ACCOUNT NAME: TAMILNADU CHAMBER FOUNDATION VIBRANT TAMILNADU
ACCOUNT NUMBER: 093100050317508
BANK: Tamilnad Mercantile Bank Limited
BRANCH: Simmakkal Branch, Madurai
IFS CODE: TMBL0000093
INTERNATIONAL PROMOTIONS FOR VIBRANT TAMILNADU 2019
Eminent Speakers From Various Countries In Summit
Received Committed Orders For The Export Of Goods Worth
Negotiations and Agreements for Repeat exports
WHY TO BE A PART OF VIBRANT TAMILNADU
◆ To meet and get connected with prospective buyers.
◆ To gain knowledge about new products in the food sector.
◆ To generate sales.
◆ To capture leads with wide scope and create a network.
◆ To build your brand image.
◆ To launch a new product in the right place.
Unlike other fairs of meeting & parting', the organizers of this expo ensure follow up hand holding guidance to the participants to hit the target and also for sustained growth in marketing their products in the domestic as well as international markets. Under Vibrant Tamilnadu relationship continues for prosperity, this is the uniqueness of our Expo.
The summit on various industry relevant topics with domestic and global speakers from food industry would enlighten the participants with latest technological developments / innovations in agriculture, organized food and beverages sector, food processing and marketing tactics which will enable participants to find solutions for the challenges faced by food processing Industry.
HYBRID – B2B expo is a combination of PHYSICAL & VIRTUAL participation. Due to COVID – many International Business people prefer to meet ONLINE for business discussions. We take the help of our technology partner BIZCOVER INDIA who facilitates for VIRTUAL EXPO experience.
NO VISA/NO TRAVEL is the idea for connecting international delegates through the VIRTUAL PLATFORM. Exhibitors will get a VIRTUAL BOOTH-where they can display their product catalog/videos/visiting cards – during the virtual meetings – the prospective registered visitors from 30 countries can meet them and also fix meetings during the expo time and after the expo time. Through the HYBRID B2B EXPO-both physical and virtual business connections will happen.
AFTC Centre of Excellence, Madurai, India. The Venue of the expo is Madurai which is the second biggest city in Tamilnadu and the gateway to South and South Central consisting of 13 districts. The Expo site viz. AGRO FOOD TRADE CENTRE, shortly known as AFTC is located at Sikkanthar Chavadi, Alanganallur Road, within Madurai Municipal Corporation.
AFTC has number of infrastructure for food processing industry established in a span of 30 acres under the Industrial Infrastructure Upgradation Scheme, 2003, Gol, India. There are two state-of-the-art auditoriums in the Central Building of AFTC viz. GRAINS MAIN AUDITORIUM and MILLETS MINI AUDITORIUM with an Expo ATRIUM in which this Expo is arranged. AFTC is only 45 minutes drive from Madurai Airport with International connectivity and 20 minutes drive from Madurai Railway Station.
Visitor Registration Form
Visitor Registration Form
Creative Head
Chairman – TN Chamber Foundation
Vice Chairman
Summits and Events
Chairman – Digital
Vice Chairman
Millet Exhibitors
Founder & CEO -Tan Millets
Advisor
President – TN Chamber of Commerce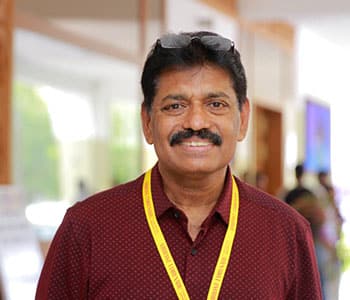 Advisor
Agro Tech Connect
Former Director – NIFTEM Thanjavur (GOI)
Advisor
To Connect Visitors from Distributors and Traders
Convener – OutReach
Business Connect
Executive Director – AFTC
Convener – OutReach
Agro Connect
Vice Chairman – EPC
Convener – OutReach
To Connect Visitors from Distributors and Traders Across India.
Vice Chairman – EPC
Convener – OutReach
To Connect Sponsors, Exhibitors and Visitors
Eagle Foods
Convener – Liaisoning
Liaisoning
Quest Certification
Convener – Marketing
To Connect Sponsors
Glazeware
Mr. A. David Kamalesh Paul
Convener – Marketing
To Connect Exhibitors
Convener – OutReach
To Connect Virtual Visitors in Abroad
Convener – OutReach
To Connect Sponsors, Exhibitors and Visitors in Chennai
President – EPC – Chennai
Convener – OutReach
To Connect Sponsors, Exhibitors and Visitors in Coimbatore
President – EPC – Covai
Convener – OutReach
To Connect Sponsors, Exhibitors and Visitors in Salem
Vice – President – EPC – Salem
Convener – OutReach
To Connect Sponsors, Exhibitors and Visitors
Murunga Products – Miracle Tree
INTERNATIONAL ROADSHOW PARTNERS
NATIONAL ROADSHOW PARTNERS